Operate your drone safely
All commercial operators are fully aware of the issues regarding airspace and airport safety. If you are a hobbyist flyer then you should head over to the CAA website and learn the rules, and where and when you can fly. For operational tools to help plan and fly safely use our resources page.
Ed.
Drones in four near-misses at major UK airports, air investigators reveal
Pilots call for action and warn the four category-A incidents at Heathrow, Stansted, City airport and Manchester are just the tip of the iceberg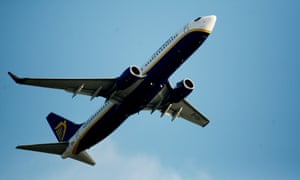 Drones almost collided with planes near major UK airports in four separate recent incidents, including one near-miss with a passenger jet taking off from London Stansted.
The pilot of a Boeing 737 passenger jet taking off from Stansted in September said a 6ft (2-metre) long remote-controlled plane pass less than 15ft above its path, at 4,000ft, in controlled airspace where any drone flight is illegal.
Read more from Gwyn Topham at The Guardian:
http://www.theguardian.com/technology/2016/jan/29/drones-near-misses-major-uk-airports-heathrow-stansted